Our tree surgeons have a great reputation for providing a comprehensive service when it comes to the removal of tree stumps in Farnborough and the areas of Hampshire. Our company TW Tree Stumps Removal is based in Camberely, Surrey which is only a few miles from the area meaning we can cover the whole of this area of Hampshire without large costs involved for call outs.
Domestic works and stump removal for Farnborough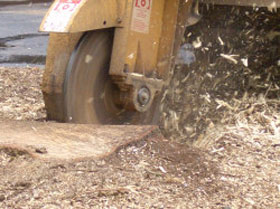 If you are a property owner in the Farnborough area and have a problem with a troublesome tree stump then our company can help.
We offer competitive pricing for all aspects of tree services, in particular with stump grinding. We have received much positive feedback when carrying out our services across Hampshire. We can provide ongoing tree care and advice for your property or work with a landscaper to ensure your trees are covered.
Commercial tree services around Hampshire
#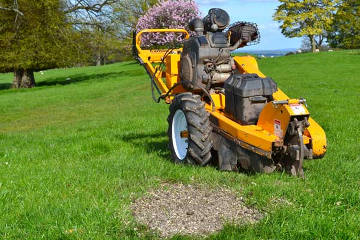 We offer a variety of tree related services to commercial customers across the area. If you a land owner, landscaper or woodland manager looking for stump removal in Farnborough or the surrounding areas of Hampshire including the nearby towns of Aldershot, Frimley or Crookham then we can help. We work with contracts and commercial customers across the area, we can either carry out all of the services on your behalf including project management or simply work as an individual contractor solely focused on removing your tree stumps.
So whether you are a commercial customer or a property owner in the Farnborough area in need of the removal of tree stumps or just want to talk to someone about the process involved in tree surgery, felling or general tree care don't hesitate to contact us directly on 07824 512 557 or email us at [email protected] to get a response usually within one working day.