The Surrey Countryside – Everything You Need to Know
One of the things England is most famous for is its green countryside and gardens of colourful flowers and plants, and one of the most popular destinations for anyone who loves the tranquility of the countryside is TW Tree Stumps Removal's hometown of Surrey. The county is located in southeastern England. Surrey is a rural region of charming villages, country lanes, and pubs with friendly people.
Surrey Wildflowers and Trees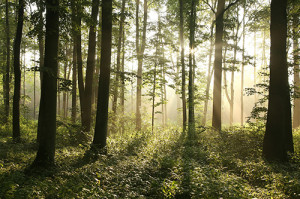 Walking the open meadows of Surrey, you'll see a wide array of wildflowers including heather, buttercups, snowdrops, bluebells, and daffodils. More than 50 species of trees are native to England and grow all over the countryside.
The Countryside of Surrey
Surrey has more woodland area than any other region of England, and is a combination of wooded areas, green meadows, and rolling hills. Forests of conifers, silver birch, and a multitude of ferns grow extensively in Surrey. Most of the mature woodland areas of the country are in the Metropolitan Green Belt, an extensive area of protected land in the counties surrounding the greater London area.
Surrey Gardens and Landmarks
The people of England love their gardens. There are more gardens open to the public in England than any other country in the world, and many of them are in Surrey. Self-guided tours are the ideal way to experience the lush gardens. Many were originally planted during the 18th century. Some of the most historic and well known attractions in the country are located in Surrey. They include:
Loseley Park in Guildford
Hampton Court Palace
Clandon Park in Guildford
Painshill Park in Cobham
Claremont Garden in Esher
Polesden Lacy in Dorking
The Surrey Hills
One of the most beautiful places in England to experience the breathtaking countryside is the Surrey Hills. The hills run between Oxted and Farnham from the east and west, with the Greensand Hills and Devil's Punch Bowl in the south. Leith Hill is the highest point in southeastern England, and perfect for viewing the Surrey scenery.
The Royal Horticultural Society Garden
To experience the beauty of the Surrey countryside during any season of the year, a visit to the Royal Horticultural Society Garden will provide plenty of inspiration for your home garden. The working garden covers 240 acres in
Woking
, and has one of the most diverse collection of flora and fauna in England. The gardens feature an arboretum, walled and rock gardens, ponds and lakes, and colourful mixed borders.